Buying Your Evergreen Home With Bob Maiocco
My Mission Is Your Mission: To help you buy your Evergreen home with the confidence of knowing that you understand the Evergreen market, the recent sales, the nuances, benefits and challenges of each of our various neighborhoods and areas and that you can apply that knowledge to make the best decisions for your real estate goals. I sum it up as: Clarity, Confidence and Control.
Buying a home in Evergreen requires a special set of skills specific to our market. You need someone who has a deep understanding of the unique factors that determine values of the various homes and has the energy, passion and enthusiasm to be actively engaged in this market enough to spot trends and recognize the "Great Deal", the "Wishful Thinking" and differentiate between the good, the bad and the ugly. Bob Maiocco at 8z Real Estate has that depth of experience.
Bob has sold hundreds of Colorado homes in the past 25 years. Take a minute to get to know Bob and find out a bit more about what makes him and his highly successful real estate team tick:
Take a look through the interactive brochure below to discover some of the many strategies Bob and his team employ to ensure the maximum level of market knowledge and systems to make the process of finding, procuring and closing on your new home easy, effective and reliable: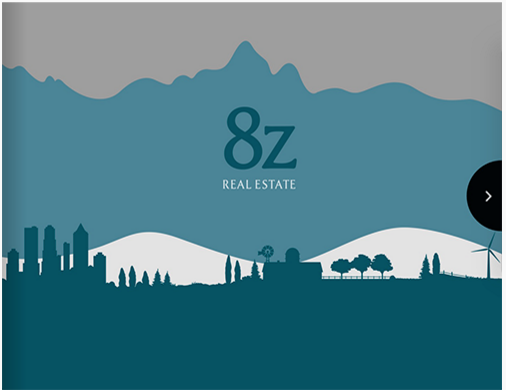 Bob's wonderful clients are happy to call themselves Raving Fans!
He surrounds himself with a team of hand picked passionate agents, administrative wizards and expert, reliable service providers. Behind the scenes Bob's team of real estate specialists take care of important tasks so Bob can focus on hunting down properties for you to consider, working his extensive contacts to make sure you have the appropriate service providers and negotiating a deal that gets you the best price and terms for your home.
Take a look at some of the recent sales in Evergreen that Bob has represented Buyers:
The average REALTOR® has little more than 3 years under his or her belt. Bob has been active in Colorado real estate for 25+ years! This level of experience breeds mastery in the nuances of Evergreen real estate with negotiations, navigating the many pitfalls that can occur and applying deep market wisdom.
With a big effort to provide Clarity, Confidence and Control Bob positions his clients to have the best experience.
Click here to see the map showing where Bob and his team have sold over 400 homes! Map of homes sold Bob Maiocco frequently sells more Evergreen properties each year than the vast majority of agents. Did you know that the average real estate agent selling a home in Evergreen averages selling just a little more than 2 Evergreen property each year? Bob knows Evergreen having sold more than 50 homes in Evergreen just in the last few years!
Buying a home in Evergreen requires a top agent with a true passion for our community. Bob Maiocco is that agent. A professional, full time REALTOR® with the skills and experience to get you the best home for your goals and ultimately manage a smooth and rewarding closing.
Get to know Bob! It pays.