Marketing and Selling Scotia
More Eyes Equals More Money!
Sellers who have chosen me LOVE the way their homes are listed, marketed and sold.
Why? The quick answer is that my systems add a layer of reliability and they net more than any other selling approach.
My clients benefit from best in class resources, state of the art marketing techniques that work and a consistent, tried and true approach to selling your home based on a mastery of the fundamentals of marketing: The 3 P's
1. Product--Your house and how we can work together to make it stand out among the competition. We'll help you prepare by showing you the things you can fix and accentuate the positives while downplaying the areas that still need improvement.
2. Price-- While it is true that the market determines the price of your home. You'll tap into my Evergreen expertise to understand the intricate details that I've personally seen in the marketplace and how the pool of qualified buyers is reacting to various features and differences in each of the recent, similar homes that have sold. Likewise, we'll consider carefully how the prospects of the past have reacted to your home and why they didn't buy it.
That level of experience and skill allows us to price the home accurately so you are positioned to attract the most buyer prospects.
Without a doubt automated pricing from Zillow, Trulia, Redfin or Realtor.com can be intriguing but because they use a lot of averages and can't see or understand the huge subjective differences in Evergreen homes they just aren't that accurate. I'll share my direct experiences with similar homes in Hiwan and throughout Evergreen -- their condition and level of upgrades compared to yours to help you be confident in the most accurate pricing strategy.
3. Promotions- This is where the magic happens. The more ready, willing and able buyers that see your home the faster it will sell and the more it will sell for--regardless of the fact that it has previously languished on the market. I use every effective marketing channel to make sure we cast a broad net of engaging information so that prospects can see your home everywhere!
We make sure our listings stand out from the crowd, by raising the bar when it comes to advertising our listings.
Not only do we syndicate to the most trafficked websites available, I also create a custom, robust and engaging web page that functions as a lead generation and incubation landing page specific to your home. This allows us to promote the unique and compelling facts about your home in a format that I control to highlight and accentuate the positives to present our listings most effectively.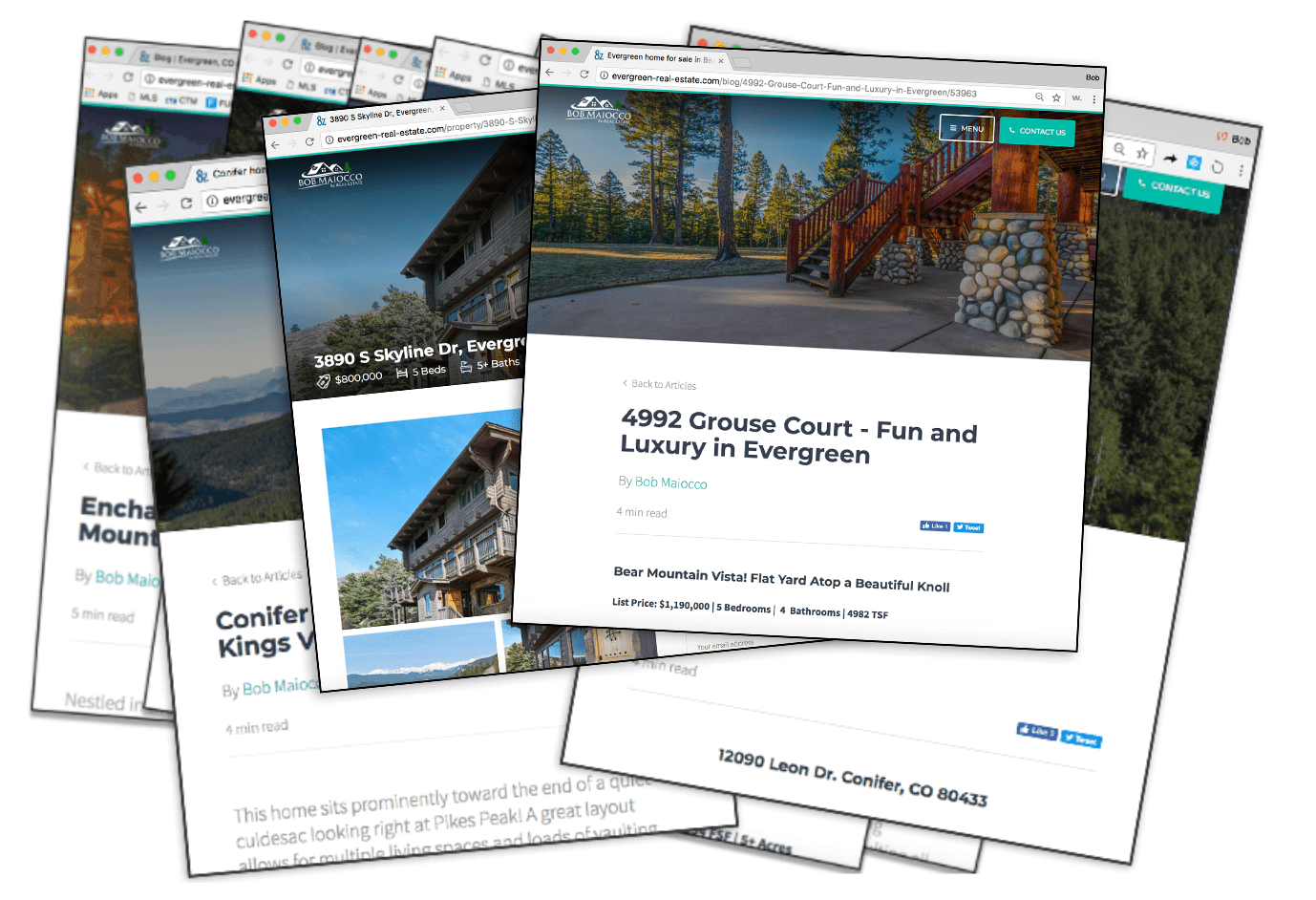 How Bob does it:
Professional Photography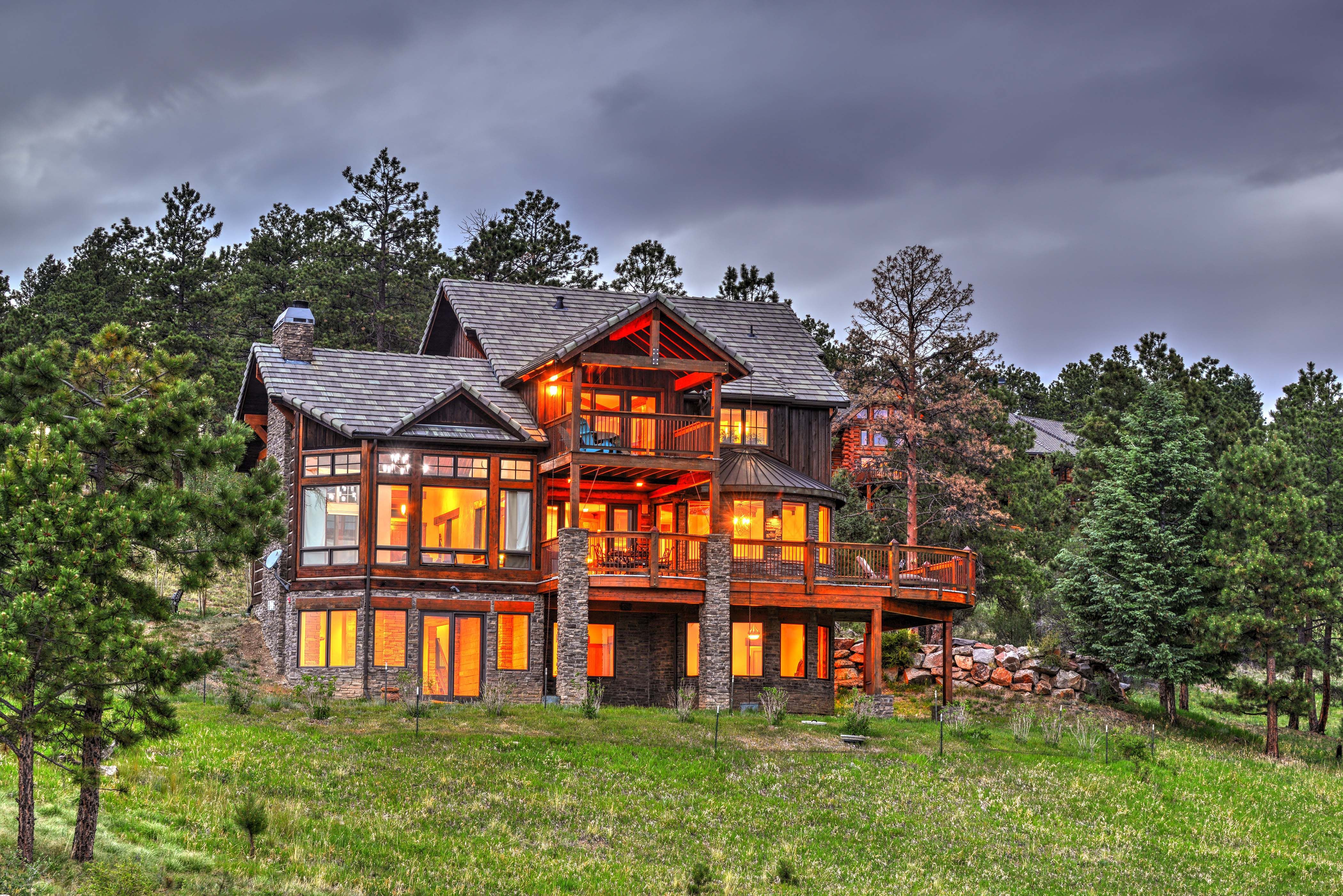 Drone Photography
Just about every home looks better from the sky. At the least it's an interesting perspective that captures buyers attention.
Custom imagery when appropriate!
We'll apply our marketing expertise to generate graphics that accentuate the positives of your home.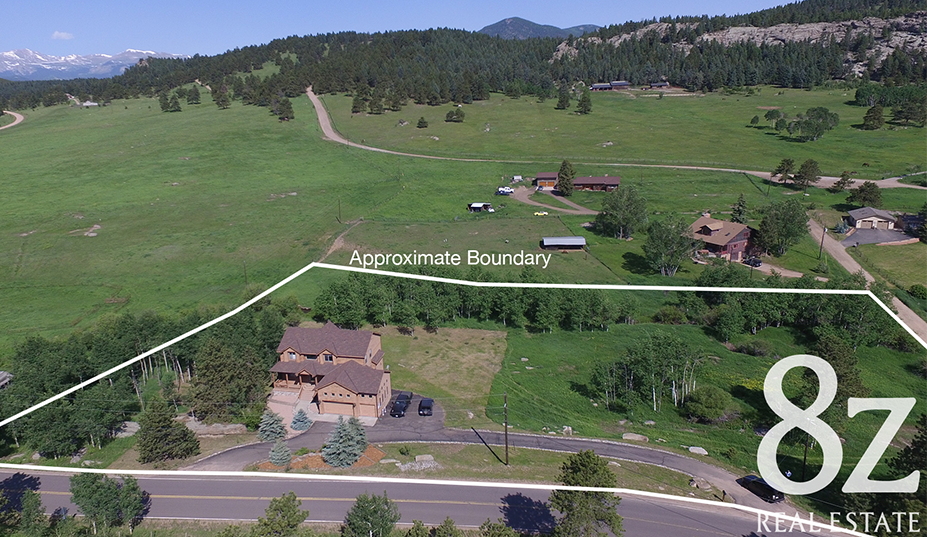 I seek out and use the best resources - including drones and steady cams to find and promote the unique and compelling features of your home to intrigue buyers and help them value your home over the competing homes.
The Preview Program!
All of my efforts are focused on generating the best, most qualified visibility for your home-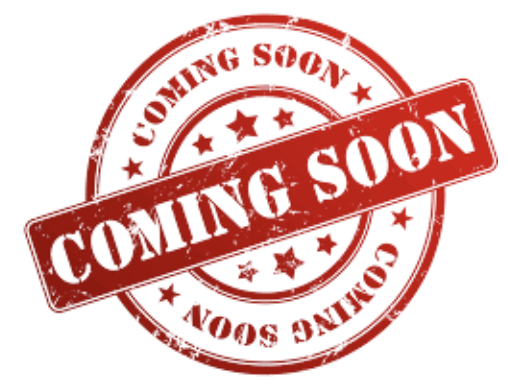 more eyes equals more money! Before all of our marketing materials are completed there is a period of time when we can tap into the enthusiasm of the buyer pool and create additional demand for your home. This creates a tremendous amount of synergy for our opening weekend!
HD Home Video Tours
Video is all the rage especially on social media. We produce high-quality, full resolution, professional videos for our listings. We showcase the home, highlight the positives and optimize the distribution to make sure that our listings get the most visibility among potential buyers.
When you choose us as your marketing team I'll personally host and narrate:
Bob's Top 5 reasons to love your home!
We know that Buyers want to see rich media... and lots of it.
In addition to top quality photography and compelling video we also provide amazing 3D scan technology giving potential buyers an engaging way to explore your home before they even visit Evergreen.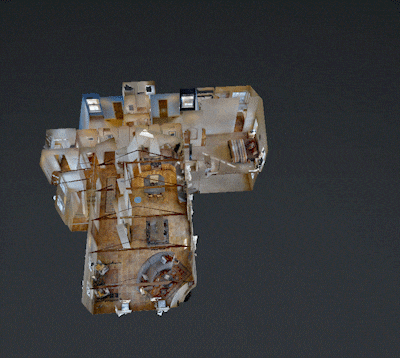 We've partnered with the right professionals and invested in the newest technologies to make sure our listings have every advantage over the competition. We are committed to exploring new methods and new platforms as they come available to make sure our listings are at the leading edge of the marketplace--and the top of the list!
Painting the Picture: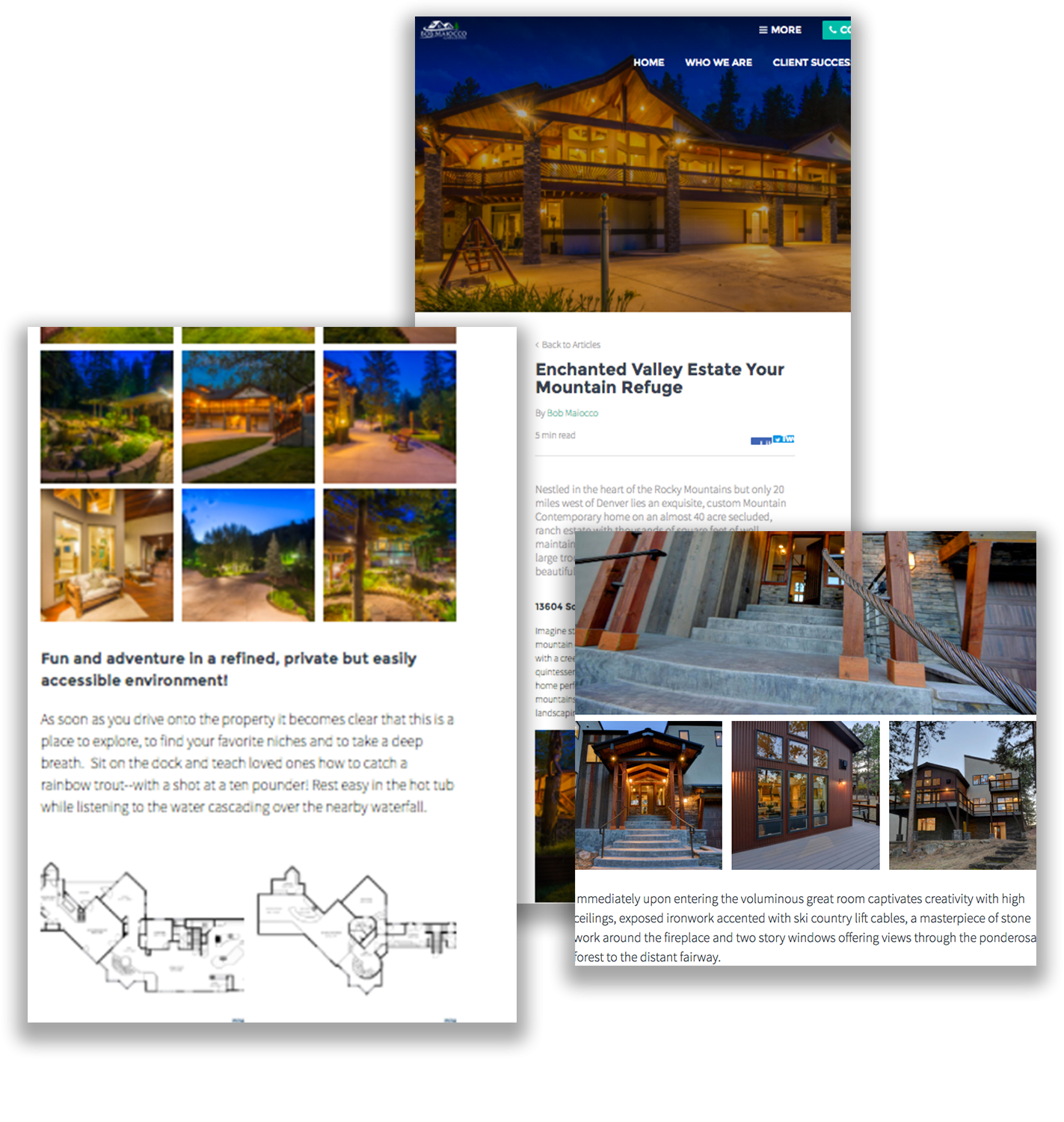 Your home is unique and your marketing must reflect that to attract the discerning buyers that will recognize the nuances that make your home special. We take the time and make the effort of true marketing specialists to describe your home with enticing words, captivating photos and descriptive tools like floor plans, 3d scans, video, close up "macro" imagery and more.
I know that every home has its own unique story, and homebuyers in Evergreen care about that story!
Merging all these techniques into an easily accessible and comfortable format helps us tell your home's story in a way that buyers want to pay attention to.
Accurate Pricing
We know how important it is to price your home accurately, especially with computer generated estimates being so inaccurate. Did you know that "guesstimates" can be off by 15.2% in Jefferson County?
I'll pour over scattergrams, area data, and recent sales in the area. Likewise, I'll use my individual experience and knowledge of the homes here to make a quantitative analysis of the subjective differences among recent sales.
When we develop a pricing strategy together you can trust we have come to an accurate listing price for your home. My goal is for you to be sure that we are going to get top dollar for your home. Being an expert in Evergreen makes this process go smoothly!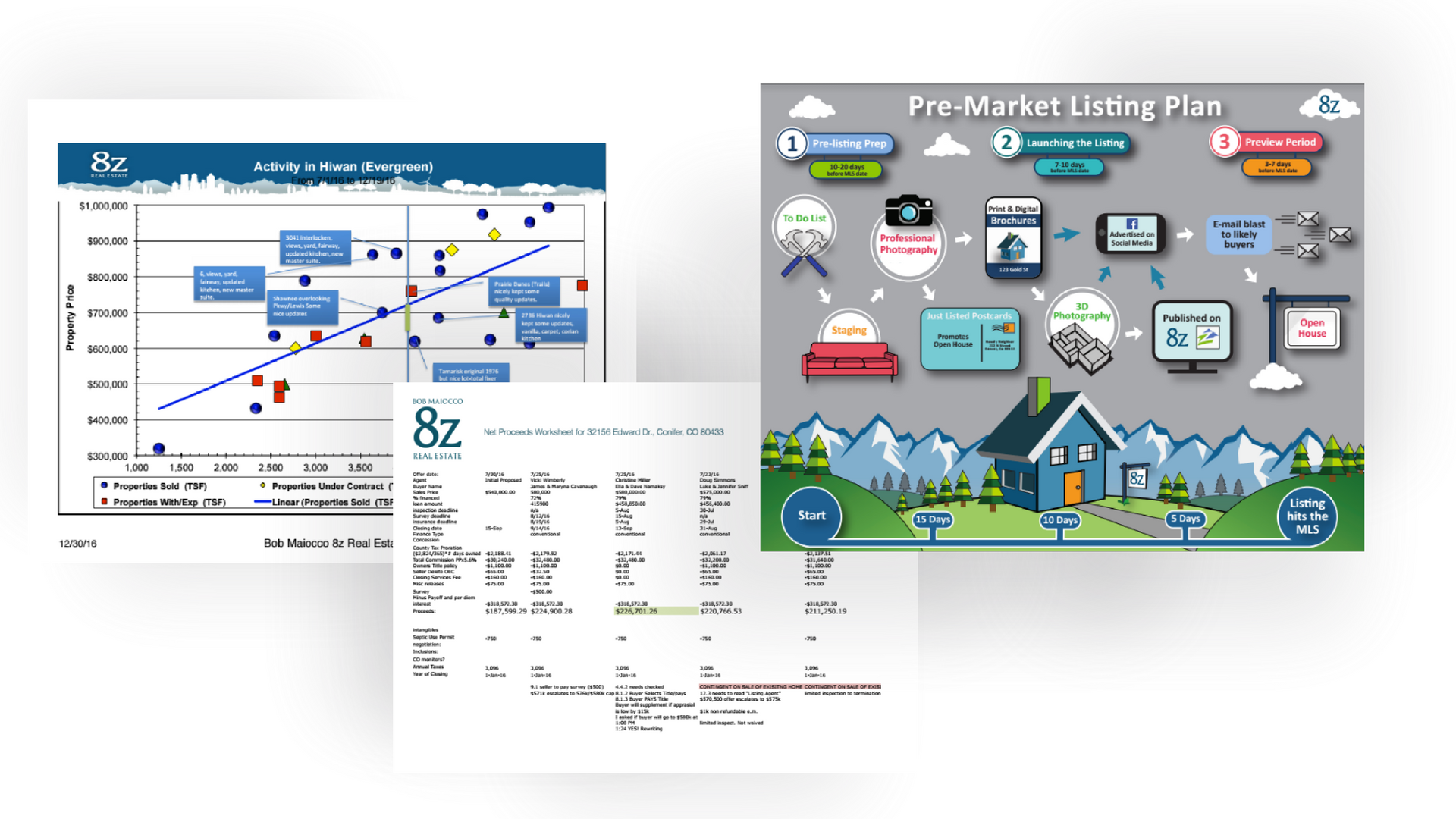 The most recent market activity in Hiwan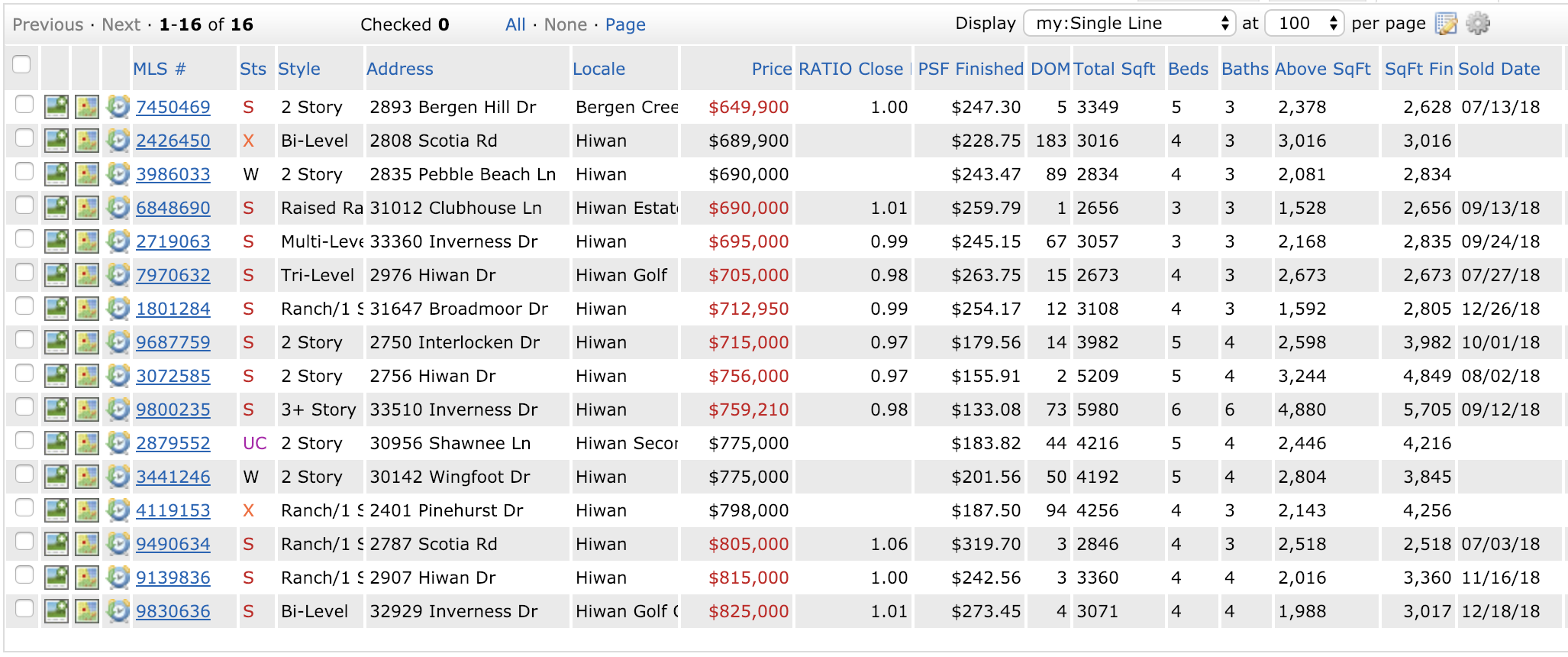 Our Beautifully User-Friendly Website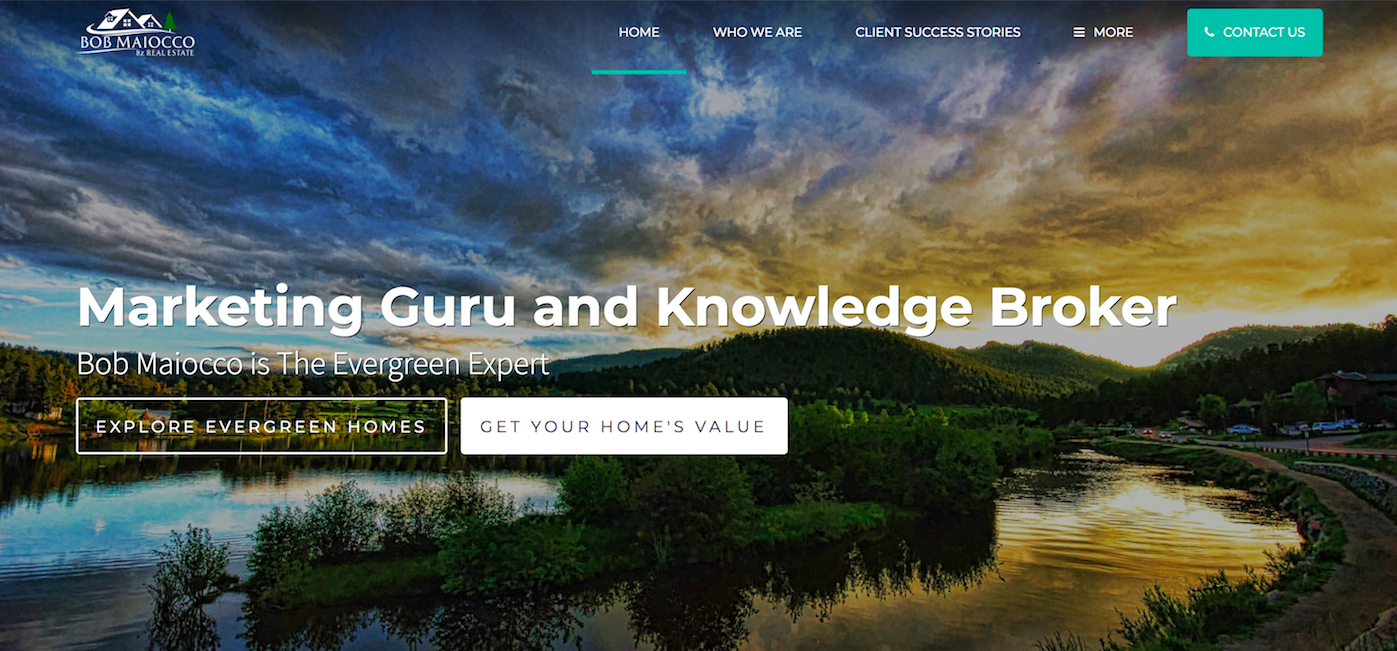 One of the big reasons we're able to attract so much attention to our clients' homes is because we have terrific flexibility and control over the presentations on my website.
Your home has special features and we aren't constrained by templates when it comes to accentuating the positives!
The MLS, listing portals, and most broker sites all pretty much follow the same standard formatting. On the local MLS or Zillow, there is little freedom to change the content or descriptions. On Evergreen-real-estate.com, the shackles have been released and we're free to show your home the way buyers want to envision it. This gives us the power and flexibility to accentuate the unique and compelling positives of your home.
But none of that matters if nobody sees the description, photos, and videos!
Facebook Marketing
How do we get Buyers to our website to see it? We employ SEVERAL different strategies, but chief among them is Facebook Marketing.
We know that Facebook is only getting bigger - in fact, it's said that it's even bigger than Google!
WE ARE THE EVERGREEN MARKET LEADERS IN FACEBOOK REAL ESTATE ADVERTISING.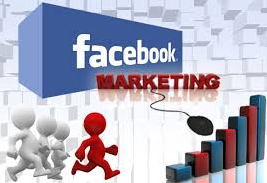 My listings are uniquely positioned with the highest levels of visibility among targeted prospects! We employ state of the art targeting techniques that other brokerages can't figure out - while my clients are benefiting from exponentially boosted traffic.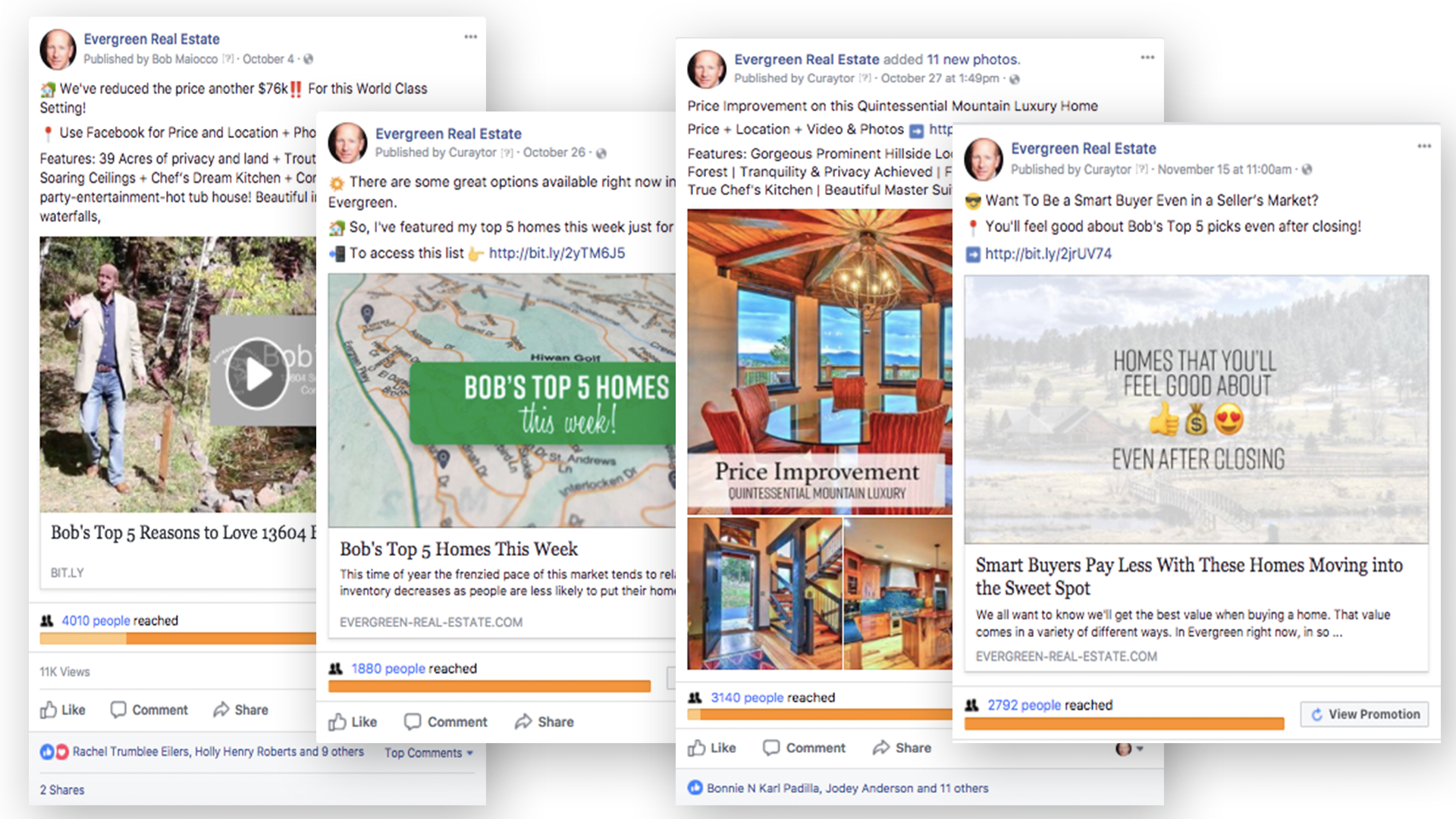 I understand people don't go to Facebook to buy a home. But we know the people who are buying homes are on Facebook.
More than once, I've heard stories like: "We weren't looking to buy a home, but we saw your listing on Facebook and realized we had to have it".
Results = Unique Buyer Lead Generation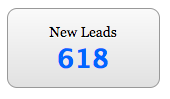 Facebook is great and it gets results. But there's no doubt that Zillow owns real estate search and advertising right now: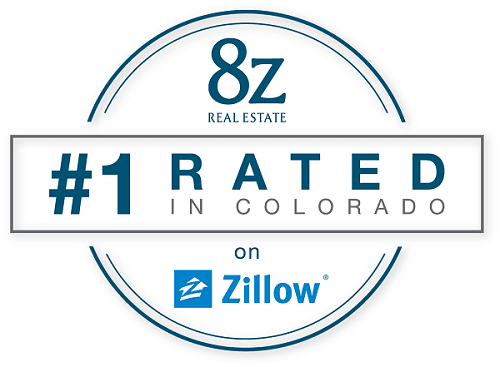 Because of this we have committed to the biggest Zillow budget in all of Metro Denver! Spending approximately $1,000,000 in 2018 on Zillow advertising our listings dominate the Foothills with top placement among buyers from all over the world searching in Evergreen!That kind of commitment to generate the highest level of traffic for our listings is palpable and creates real results in the form of showings, interest and offers.
The more qualified eyes that see your home the faster it will sell and for the best price!


By effectively mastering the 3 P's of marketing--combining all of the strategies above, we get REAL results for our clients.


We take great pride in delivering a high level of service to our clients that not only meets their expectations but exceeds those expectations. But don't just take my word for it, see and read what our clients have to say in their own words.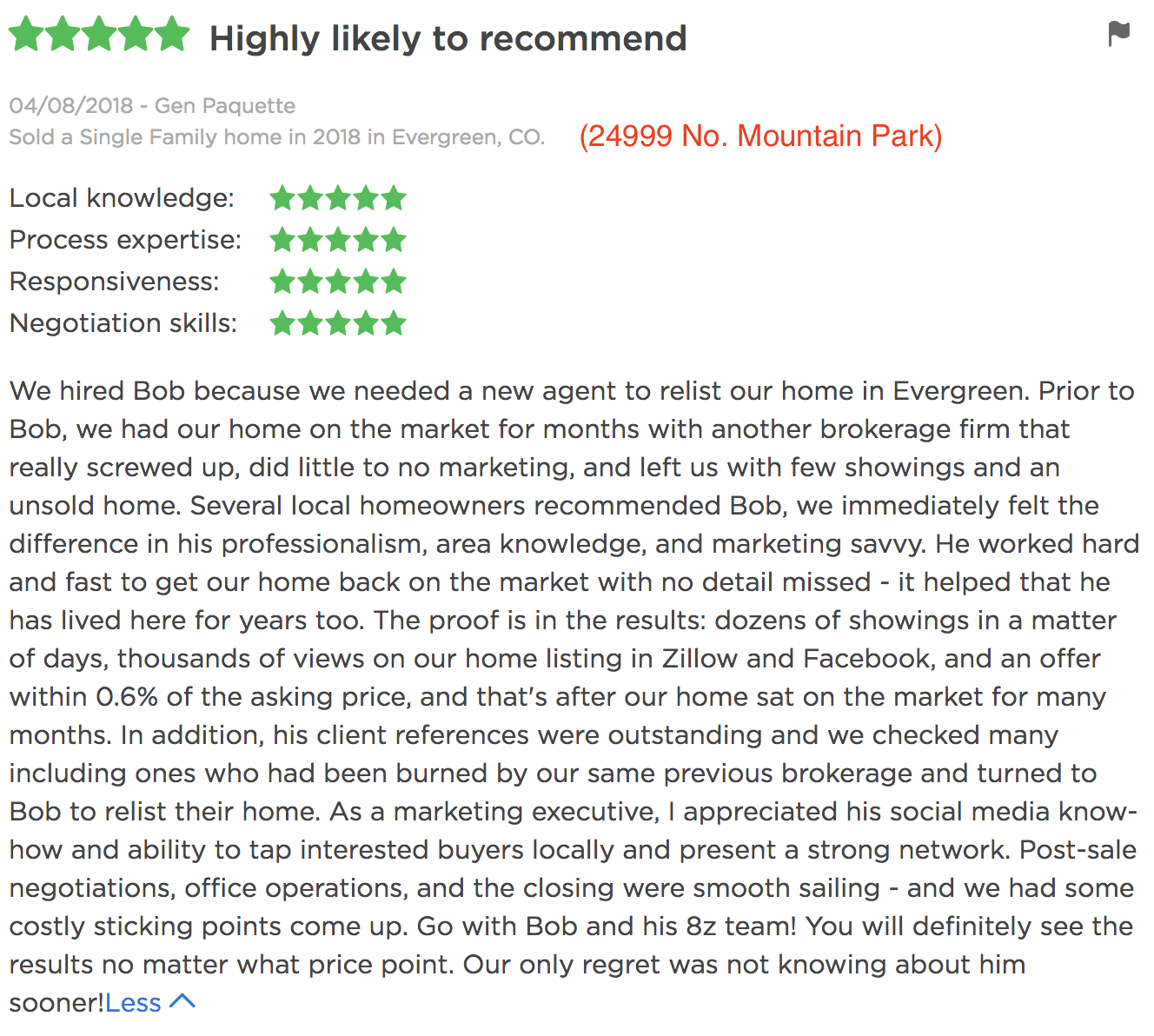 Click here to read all of our client reviews!
Our Stats

Sell Your Home With Confidence!
Are you ready to Love Your Listing?